Events this Summer
We're busy, busy, busy with weddings this summer but we've still got quite a bit going on....
Charity Yoga
Yoga teacher Jenny Meadows is running a series over yoga classes over the summer to raise money for cancer charities.
The classes start on Thursday 27 July at 6.30pm and continue weekly until 17 August.
For further information please contact Jenny on 01246 591594
---
Ashover Lunch Club
Ashover Lunch Club are joining us for the second half of 2017.
Dates are:
19 June
3, 17, 31 July
14 August
18 September
2, 16 October
20 November
4 December
The groups are being held in the Fabric room from 10am to 2pm.
---
Pawlates
Puppy training 'pawlates' classes return with blocks starting in both July and September. The classes are held on Tuesday evenings from 6pm till 8pm in the Fabric room.
Contact Tori on tel: 07886 500514 for more information
---
Jonathan Moseley - Floral Art Workshops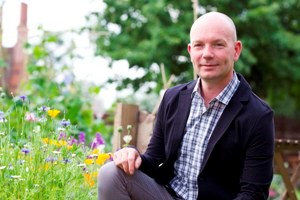 Floral Expert on BBC2 Big Allotment Challenge & founder of #flowertalk, Jonathan Moseley is hosting another Floral Art workshop this June :
Tueaday 27th June 9.30am to 3pm
For further details and to make a booking, visit Jonathan's website
A further series of weekly classes start in September.
---
Regular Groups and Classes
We have all sorts of classes, groups and clubs operating from the Hall throughout the year.
See our regular groups and classes page for details of how to get involved.