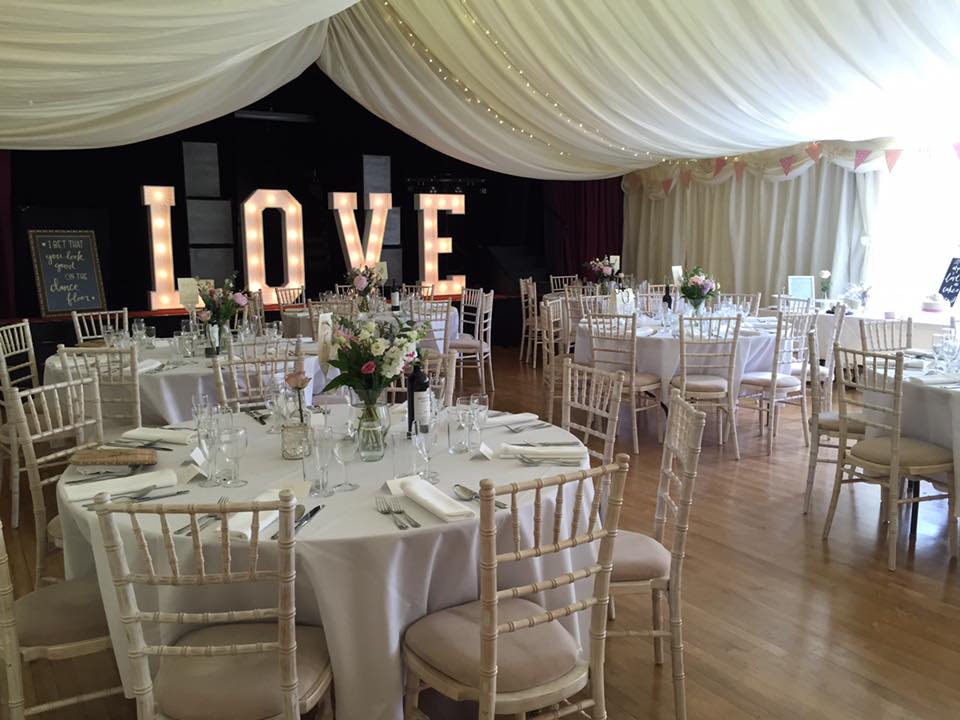 Having said 'I do' and started dreaming about the perfect wedding day, choosing the wedding reception venue can seem like a daunting decision. After all, the wedding reception venue is the location for the ultimate celebration with loved ones, and where special and magical memories are created. Your wedding reception should be as special, unique and individual as your forthcoming marriage; no two couples are the same and so no two weddings should be the same. Whether you are getting married around Chesterfield and considering Ashover Parish Hall for your wedding venue, or whether you are getting married further afield, follow the advice of our experienced wedding organiser to help you make that crucial decision.
We can now welcome you back for viewings of the hall for your event or party.
1. Think with your head (and your heart). Organising your wedding day is full of emotion and can quickly become a bit of a whirlwind. Make sure you take a step back and let your head, as well as your heart, make all the final decisions. Make important decisions together and always take time to review a choice before it's made final. Before choosing your wedding reception venue, visit a few potential locations together, thinking about what's really important to you both.
2. Location, location, location. Think about the location of your wedding reception venue. You could choose a location close to the place of the wedding ceremony, or perhaps choose something further away and plan to travel by car. If you make the choice to travel, you need to consider the distance for your guests and how easy the journey will be. Journeys of longer than twenty minutes may mean you lose some guests along the way! You may dream of a countryside location, or search for something with more of a cosmopolitan feel. Remember, the location of your wedding venue will set the tone for your celebration.
Set in beautiful countryside, Ashover Parish Hall is in a stunning village location ideal for local weddings at All Saints Parish Church, but also for Chesterfield weddings as it is less than twenty minutes' drive from Chesterfield. Bakewell registry office is also only a short drive away in the opposite direction, as is County Hall at Matlock.
3. Celebrate in style. Your wedding reception is as individual as you are; your event is your creation and a reflection of your style. Consider whether you want to hold some of your celebration outside or all of it inside. Consider the formality of the 'do' and whether you would like sit-down meals, buffets and dancing, or picnics, barbecues and a band. When choosing a wedding reception venue, consider what facilities are available at each location and whether they are suited to the celebration you have in mind. Some venues have outdoor space for a barbecue, patio drinks and photographs, and some offer different sized spaces for traditional sit-down meals and discos. Make sure your venue has the flexibility to create the event of your dreams. At Ashover Parish Hall, we can cater for dancing, outdoor events, sit down meals and buffets. Our Amber Hall can be decorated to create a 'fairytale' effect by Fisher Marquees, and our outdoor space can include a gazebo. Because we have a range of different spaces, the style of our hall is flexible and can be adapted to suit your needs. Our medium sized Fabrick Room is perfect for welcome drinks, a chill out room or even somewhere to set up games and activities for younger guests.
4. Size matters. The number of guest you want to accommodate during the entire day will have a big influence on your choice of wedding venue. Some venues offer more intimate spaces, whilst others lend themselves to immense gatherings. Think about and agree on approximately how many you are catering for before you write a shortlist of venues. At Ashover Parish Hall we can cater for a variety of group sizes with three different rooms. Light and spacious Amber Hall seats 130 for a sit-down meal and 180 for a buffet, with space for a disco later on. The Fabrick Room can seat 50 for a formal meal and cater for 80 as a buffet, whilst the intimate Rattle Room suits parties of twelve. Rooms can be used in conjunction with each other and for different parts of your celebration, for instance, you could use the Fabrick Room to hold the buffet, or the Rattle Room as a preparation or gift room.
5. Catering considerations. Before beginning to select your wedding reception venue you should have an idea of what type of catering you want to provide for you guests. Popular choices include formal sit-down meals, buffets, barbeques, hog-roasts, picnics or any combination of these, each suiting a range of different budgets. Consider whether your venue has kitchen and catering facilities and whether can you bring in outside caters. The reception venue may have partners with which they prefer to work or they may organise the catering for you. Here at Ashover Parish Hall we have a list of local caterers, venue dressers, florists etc who we have worked alongside successfully many times before, and who come with with our highest recommendations. However, we are just as happy for you to bring in other caterers and suppliers who we may not have worked with before – we always like to make new links with other suppliers in the wedding services business.
You also need to consider the availability of refreshments. Is there a bar at the location, is this staffed and how much choice could you have over the available drinks? We have a fully stocked and licensed bar, which is staffed by volunteers and which offers flexible opening for your event. We can provide wine and champagne and can accommodate any particular drinks needs you may have.
We also offer an extensive and modern kitchen for your outside caters to use. Our kitchen facilities include everything your celebration needs including crockery and cutlery. We can work with you to find an outside cater and can recommend local caterers.
6. Service with a smile. When it comes to your wedding, the service you get from your reception provider could make or break your day. It's important that you are able to build up a good relationship with your function organiser. Would you like them to be available on the day? How much experience do they have and is this important to you? On your big day, you want to be free to enjoy your day, rather than worrying about the event. At Ashover Parish Hall we have over 30 years' experience of planning wedding receptions and take pride in everything we do. We offer a personal and approachable service and are available throughout your big day to make sure everything runs smoothly.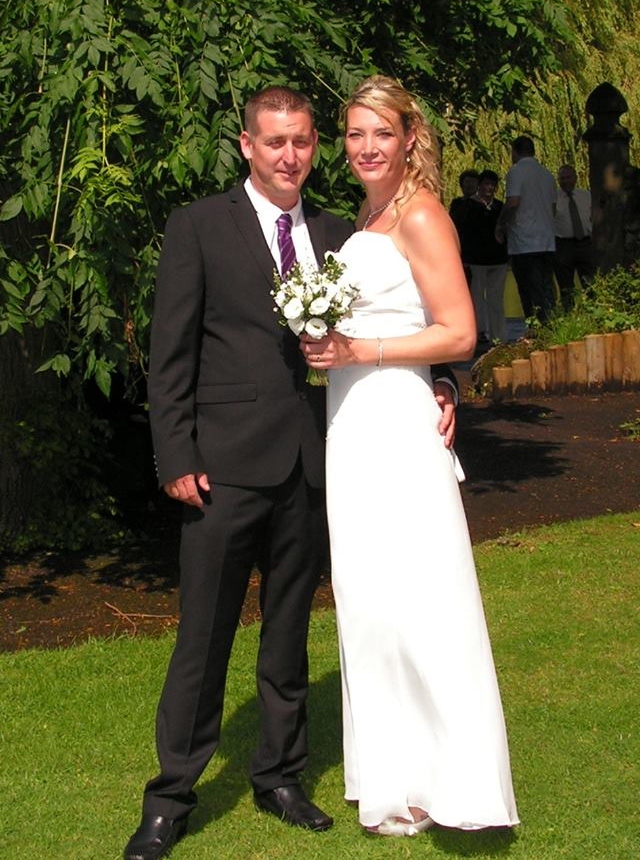 7. Budget matters. It's important to have a realistic idea of much you want to spend on your wedding reception. You may find the perfect venue but if it stretches outside your budget, it's important to remain realistic. Talk to the reception venue manager to see whether the package options are flexible. At Ashover Parish Hall, we offer a range of packages, to suit all budgets. Contact Amy on 01246 590005.
Finally, make sure you visit a few different wedding reception venues before you make the final choice. Go along and carefully consider the 'feel' of the venue and the attitude of the staff. Avoid making a choice and signing a contract straight way; remember to make a decision with your head as well your heart. If you are looking for a wedding reception venue in beautiful Derbyshire, then Ashover Parish Hall does make the perfect venue, but wherever you're located, choose your wedding reception venue with care and consideration. Good luck with your wedding plans. Contact Ashover Parish Hall to find out more information about our services.