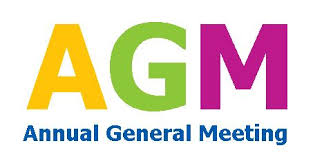 THE FOURTH ANNUAL GENERAL MEETING
will be held on
THURSDAY  11th June 2020 at 19.00 hrs.
over the internet by Zoom.
AGENDA
Minutes of the 2019 AGM.
Fourth Annual report 2019 – 2020.
Treasurers report.
Election of Six
A list of nominations for election can be obtained from the
Manager at the Parish Hall after the 15th May 2020.
Any member of the public who wish to participate in the meeting must register their interest with the manager before the 15th May 2020.
Forms for nomination of elected or co-opted trustees can be obtained from
the Manager at the
Parish Hall or by email to info@ashoverparishhall.com
Ashover Parish Hall Management Committee: –
Ashover Parish Hall, Milken Lane, Ashover, Chesterfield. S45 0BA
Telephone:  01246590005
Email:  info@ashoverparishhall.com