Every wonderful wedding day needs an equally wonderful photographer to document the day and capture the moments you will enjoy looking back on in years to come. So finding the right photographer for you is a big deal. There is nothing worse than excitedly looking at your wedding photos for the first time and being disappointed. This does occasionally happen – trust me.
Luckily, we've got local photographer, Sselroc Photography, to share their top five tips and answer a few common questions to help you get it right.
Sselroc Photography's Top Five Tips: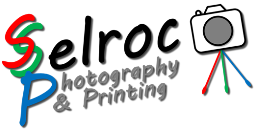 Start searching immediately
Think about the style you want your images to be 
Gauge the professionalism and discuss photography equipment
Meet up and visit the venue together
Determine the cost, read the T&C's and agree the contract.
1. START SEARCHING IMMEDIATELY
So, you just got engaged—Congratulations! Now start looking for a wedding photographer. The truth is, the best professional photographers book their schedules a year or two in advance for high season Weddings, so hiring a Professional Photographer is one of the first things you should do after you've set the date.
There are many 'Photographers' around when you start a search and the results can be daunting.  The Photographer that comes to the top of the list on search engines like Google are not necessarily the best and may certainly not be the best for you…it may just mean that they have paid handsome sums of cash for a listing to Google, or to a website builder for optimum search engine visibility….costs that they will pass on to you in the price you pay.
Start your search by seeking recommendations from  friends and family who have planned weddings in the last few years, and ask your married friends if you can peruse their photo albums. Look at Freeindex to search for Photographers in your area or Facebook pages and professional websites for samples of work, blog posts, and client reviews…go with your gut in terms of the photography you like best…there are lots of different styles available.
If you have the time, Sselroc Photography recommend you shortlist three Photographers and discuss your requirements with them, and remember compare what you are getting and what you are paying…not just what you are paying – cheapest isn't always best.
2. THINK ABOUT THE STYLE YOU WANT YOUR IMAGES TO BE
Think about the emotional tone that you want your photos to express.  Are you serious and traditional, or do you prefer a more light-hearted and playful theme…Do you want your images to be more formal, informal or a mix of both? A talented professional photographer can listen to your vision and articulate it perfectly in the images, so you should see tonal variation and mood in their sample work.
Specifically discuss what shots you want. i.e. some people will definitely want a shot of the exchange of vows, the placing of the rings, the first kiss, a particular family group, the cutting of the cake, the first dance etc etc.  Once you have agreed this, the photographer can capture these shots and a whole lot more using their own creativity on the day.   Four popular styles right now are:
Clean: lightly processed to appear natural and neutral
Vibrant Low Colour: a punchy look with muted colours, similar to vintage film
Vibrant High Colour: a punchy look with rich colours, almost giving an animated feel to the images
High Contrast: a vibrant fun and fresh look with rich colours that pop
You can see various examples of these different styles on our website at: www.sselrocphotography.co.uk  
A competent Professional will articulate with you what you can expect on the day in terms of how long will be required for the arrangement of any formal shots, what assistance may be required from the best man or maid of honour etc.
GAUGE THE PROFESSIONALISM AND DISCUSS PHOTOGRAPHY EQUIPMENT
The best way to guarantee that you will receive quality wedding photography is to hire a seasoned professional with a solid and varied background.  With such experience comes not only the knowledge of how to photograph a wedding, but also how to act and behave during the ceremony and reception. For example, how will  they dress and how will they behave around your wedding party and guests? Beautiful photos capturing the smiles of family and friends are just as important as the multitude taken of the bride and groom.  And speaking of which, the photographer will be by in your close company just about as much as anyone in the party, and then some—how well do your personalities mesh? Will their presence be an asset or a burden?… Truly, a wedding photographer's charm, personality, politeness, discretion and ability to put everyone at ease is as important a skill as the actual photography.
Although you may not be a professional yourself, you should know what type of camera and equipment your photographer will be using.  You should also ask what program they use to edit the photos—if a photographer says they don't edit, don't believe them…then run!…with wedding photography, there is always an element of post process editing to perfect the finished article.
It is important to satisfy yourself that the Photographer will on the day be in possession of multiple camera bodies, a variety of different lenses for each, multiple flashes possibly multiple reflectors and a boat load of spare batteries and memory cards etc. etc….you get the picture here, technology goes wrong and normally bites us by going wrong at the worst possible time. A good pro will own a multitude of different equipment not just to be able to capture a variety of different types of shot, but to ensure they have contingency – a fall back- should something go wrong at an important shoot….and it doesn't get any more important than your wedding day!  If your photographer does not have sufficient backup or tries to assure you that things will be ok, you're probably dealing with someone who's just bought themselves an entry-level DSLR or a second hand camera and theyve decided to call themselves a Professional Photographer…politely make your excuses then RUN FAST!
Asking about equipment, gathering information on your options, and forming opinions on preferences shows that you are confident in your vision and helps you to convey it fully.
For more info about how we approach things at Sselroc Photography, check out our 'about us' page here:www.sselrocphotography.co.uk/about
MEET UP AND VISIT VENUE(S)
In order to fully prepare for the event, a good pro will insist on seeing the venue, preferably with you.  Alarm bells should start to ring with you if your Photographer doesn't place importance on this…if they don't want to visit the venue, they're probably not a pro, or equally damning, they're not taking your event and your custom seriously.
Visiting the venue at least once will give you both the opportunity to start to pre-visualize and prepare for the image taking on the day – particularly the Photographer, who will be assessing the best locations to shoot from.
It also gives you the opportunity to discuss Photography with the person in charge of the establishment. and agree the do's and don'ts in terms of the rules of the establishment.
DETERMINE THE COST, READ THE T'S & C'S, AGREE THE CONTRACT
While you want to book your photographer for the date of your wedding immediately, make sure you read over the small print- the T's & C's of exactly what you will get before signing or paying your deposit. Ensure the photographer you meet with is the photographer who will show up on your wedding day and if you should expect a second cameraperson or assistant etc.
Specify and agree what parts of your wedding day will be covered and how many hours you have with your photographer. Clear communication and reiteration of the details of the ceremony, the reception, and the specific types of photographs you want is crucial.
In all, the contract is in place to remind both you and the photographer of the services you agreed upon.
Here are some common questions that you should ask any photographer that you are thinking of booking. The answers, however, will tell you all about Sselroc. Does the photographer you want to book measure up? 
Q. Are you a qualified professional photographer?
At Sselroc Photography our wedding photographer is a qualified professional photographer.  There are many many photographers out there who have had no formal training or education in photography and have simply bought themselves a camera and are calling themselves a photographer…this is unfortunate because it potentially gives the many great photographers a bad name.  Beware those that may try to pass off their membership of some body of accredited photographers or other, as a measure of their competence.  Such bodies simply charge photographers a subscription fee for membership and as such anybody can subscribe and become a member – this is not a reflection of their competence….ultimately it is just another non-essential cost that will be passed on to you in what you pay.
Q. Are you competitively priced?
Yes.  Sselroc Photography will beat any genuine like for like quotation.  Remember, you have to compare what you're getting, not just what you're paying.  We invest in the things that matter – the equipment –  not in non-essential things that increase our costs unnecessarily.  We never compromise on quality.  We only use the best imaging equipment available and optimum processing media to ensure your precious images are as good as they can possibly be, and remain that way for years to come.  Our aim is to give you value for your money, whether you purchase the most expensive package or the cheapest.
Q. Can you pencil us in / hold our date?
We can always note your preferred date during the early discussions but your wedding date is only secure once you've paid the deposit. Weddings are booked on a first-come, first-served basis.  This is the only way it can be done fairly.
Q. How much is the deposit and how do we pay you?
The deposit is 50% of the fee – This is a non-refundable deposit and is deducted from your final balance, this secures your booking.  The timing of the payment(s) are agreed at the time of booking.  The best way to pay is by bank transfer, we will supply you with sort code and account details.  Cheques are also acceptable.
Q. Do you offer any discounts?
Yes. If your wedding is on a Monday, Tuesday, Wednesday or Thursday, Sselroc Photography offer you £100 off the full day package.  Please note this does not apply to Bank Holidays, or the Half Day package.  Plus as a Customer loyalty bonus you get 10% reduction for life, on all future orders with Sselroc Photography.
 Check out some of our discounts here on our website:  www.sselrocphotography.co.uk/about/special-offers-discounts-freebies
Q. What time do you arrive on the wedding day?
We can photograph you getting ready in the morning as part of the pre-agreed package, so we will arrive at a time when you expect us to, not a minute late!  In any case, always at least a couple of hours before the ceremony.
Q. What time do you leave on the wedding day?
Depending upon the package purchased and agreed in advance, we will stay for a half day, a whole day or a whole day and into the early evening celebrations.
Q. What about a pre-wedding shoot?
Sselroc Photography encourage couples that aren't that keen on having their picture taken (and those that are!) to book a pre-wedding shoot because it gives you a chance to settle in front of the camera in preparation for your big day.   Also, a lot of couples like to have some fresh bespoke images for their Wedding invitation cards – it's a great idea – and you can arrange a pre-wedding shoots months or a year or so prior to your wedding date.
How long will it take for my album to arrive?
We will have your proofs ready to view and select from within 28 days of the wedding. Once you've selected your album images it'll take up to 28 days to design the album and up to 28 days for print and delivery.  Normally however, this can all be completed in less time.
Do you use the images you take for your own advertising?
Yes, sometimes – although it's rare that images would appear anywhere other than our website and the occasional wedding brochure. If you'd rather not be included please let us know.  When we use Customer images, we always maintain anonymity unless a Customer specifically requests otherwise.
Check out some of our images here on our website:  www.sselrocphotography.co.uk/photography-gallery
Can we do whatever we like with the images you take?
English Copyright Law states that the copyright in photographs remains with the professional wedding photographer.  But, should you wish to purchase the copyright to print and distribute the images yourself, just ask for a quote.
What happens if things run late?
No problem, we will always work with you on the day to support you if circumstances mean things go a little late.  There is just a charge at an hourly rate, this is detailed on our standard price list.
During the day can you take whatever shots you/we wish?
Every venue has its own rules. Some establishments, for example, insist that no flash photography is allowed. Others will ask that professional wedding photographers shoot from a specific location. So yes, we'll always aim to complete the shots you ask for – and plenty more besides – but we have to comply with 'house rules.'
That's it!…good luck with appointing the right photographer for your wedding / ceremony, we hope these few tips have helped you.  If we can help or advise any further or if you have any questions, please contact us using the info below.  Cheers cheers!
More about Sselroc
Sselroc Photography & Printing offer a complete high quality package of Photography, Printing and Media Services.  We offer a range of price packages to suit all budgets and we pride ourselves on our passion for photography and our resources.  By that we mean we continually invest heavily in top-end professional equipment, and we only use the best kit throughout the process.  We ensure contingency with the use of multiple professional camera bodies, pro lenses, pro studio flash equipment, backdrops, printing equipment and media etc.
We keep our non-essential costs low and we continually review our prices in the aim that we always remain competitive and realistic.  Whilst we do always aim to be competitive with our prices and we will always aim to match any genuine like-for-like quotation, we never compromise on quality.  We only use the best imaging equipment available and optimum processing media to ensure your precious images are as good as they can possibly be, and remain that way for years to come.  Our aim is to give you value for your money, and leave you delighted with your images.
Sselroc Photography & Printing are centrally located in Ashover, Derbyshire, covering the North of England particularly the Peak District and South Yorkshire.  Local towns, cities and surrounding areas include Derby, Leeds, Manchester, Nottingham, Sheffield, Chesterfield, Matlock, Buxton, Bakewell, Barnsley, Newark, and Ashbourne.